Plus more haggling over the EU emissions trading scheme and FuelEU in Brussels, but not much from the IMO on decarbonisation until 2023
Regulation watchers are eyeing the January 1, 2023 deadline when the IMO's Carbon Intensity Indicator rule kicks in; the regulation could end up rewarding dirtier ships, and the market impact is hard to predict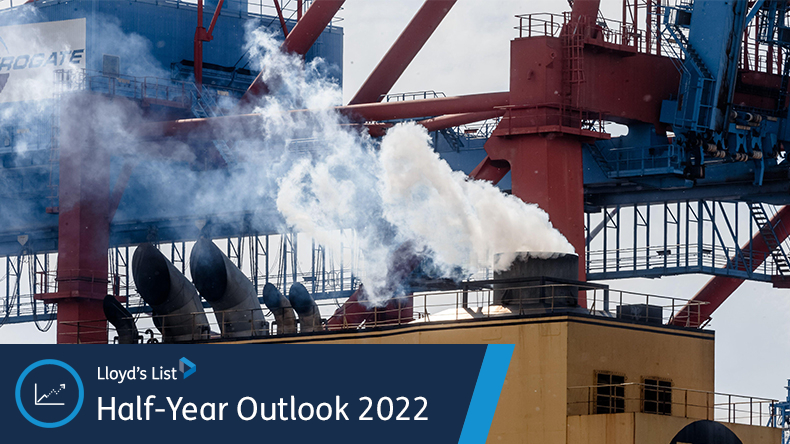 THE CII MEASURES HOW EFFICIENTLY A SHIP TRANSPORTS GOODS IN GRAMS OF CO2 PER CARGO-CARRYING CAPACITY AND NAUTICAL MILE.




THE big regulation to watch in late 2022 is the Carbon Intensity Indicator, one of the short-term efficiency measures approved by the International Maritime Organization last year.

The operational CII and technical Energy Efficiency Existing Ships Index come into force from January 1, 2023, when ships must start collecting performance data. They will begin reporting it in March 2024.

The CII measures how efficiently a ship transports goods in grams of CO2 per cargo-carrying capacity and nautical miles. It rates ships above 5,000 gt from A to E.

Ships rated D for three years running, or rated E in a single year, must submit a corrective action plan for improvement.

They must also have a Ship Energy Efficiency Management Plan on board from January 1, 2023.

The SEEMP Part 3 plan must include a list of measures the ship needs to improve its energy efficiency, how it will implement them, mitigation measures, and — importantly — identify which particular staff members will carry out the task.

The IMO hopes flag states will provide carrots for cleaner ships and sticks for dirtier ones. However, the CII has no enforcement mechanism; environment groups deride it as toothless.

There are concerns about how the market will react. Some expect business as usual, with ships slowing down or fitting engine power limiters to comply or improve their rating.

Yet while there is a business case for doing this, owners that can convince charterers it is OK to get a bad rating also stand to benefit.

"A bad rating means freedom of navigation, in a way," a source says, adding that badly rated ships can sail faster, making them more attractive to charterers.

The ratings are based on the previous year's performance.

"If you think about it, it's like saying that the commercial operation of the ship last year is important for my consideration of the ship in the future," he said.

"It makes no sense… the ship's capability doesn't change with how you operate it."

Meanwhile, in Brussels, trialogue discussions on the European Union's emissions trading system will start in September, but will probably drag on well into next year.

The FuelEU Maritime proposal, which would set ever-tighter limits on the carbon content of fuels, faces the European Parliament's transport committee on July 11, with a plenary vote in September.

The IMO debate over market-based emissions measures will, of course, continue at the Marine Environment Protection Committee meeting in December.

Delegates will pore over the five MBM plans before them, particularly those of China.

Industry groups who backed the International Maritime Research Fund plan — the $2-a-tonne fuel tax effectively killed off at MEPC78 in June — will have to decide what to do next, after three years of mostly fruitless advocacy.

This will not be easy, as different groups look further into the details of the MBM plans and divisions emerge.

MEPC79 will not vote anything through. More important will be MEPC80 in spring 2023, which will revise its 2018 initial greenhouse gas strategy.

However, the meeting this December will be the first MEPC to be held in person, at London's Albert Embankment, since before the Covid pandemic, and this could be a big help.

Delegates do their best work not on the plenary floor, but in private chats during coffee breaks. They complain that virtual meetings — while a huge technical achievement for the IMO Secretariat during Covid — have stifled progress and made compromise and progress harder.

In other news, the IMO is starting a comprehensive review of the International Convention on Standards of Training, Certification and Watchkeeping for Seafarers, which will take some years.

The human element, training and watchkeeping (HTW) sub-committee, which reviews the STCW Convention, has been told to develop and finalise training provisions addressing bullying and harassment, including sexual assault and sexual harassment.

In November, the Maritime Safety Committee is expected to adopt a new draft chapter, Solas Chapter XV, which is meant to provide minimum safety standards for ships that carry industrial personnel.

It will address risks from maritime operations in the offshore industry, such as people servicing windfarms, offshore oil and gas installations, ocean mining and other activities.