Recently, related personnel in marketing dept. and technical dept. of ContiOcean Group and marine & offshore engineering equipment manufacturing enterprise Group C and its subsidiary shipyard held a online forum on the current all potential regulation or policy in play of IMO or EU for environmental protection, green house gas emissions reduction and the development direction on clean energy of marine and ocean engineering equipment manufacturing industry.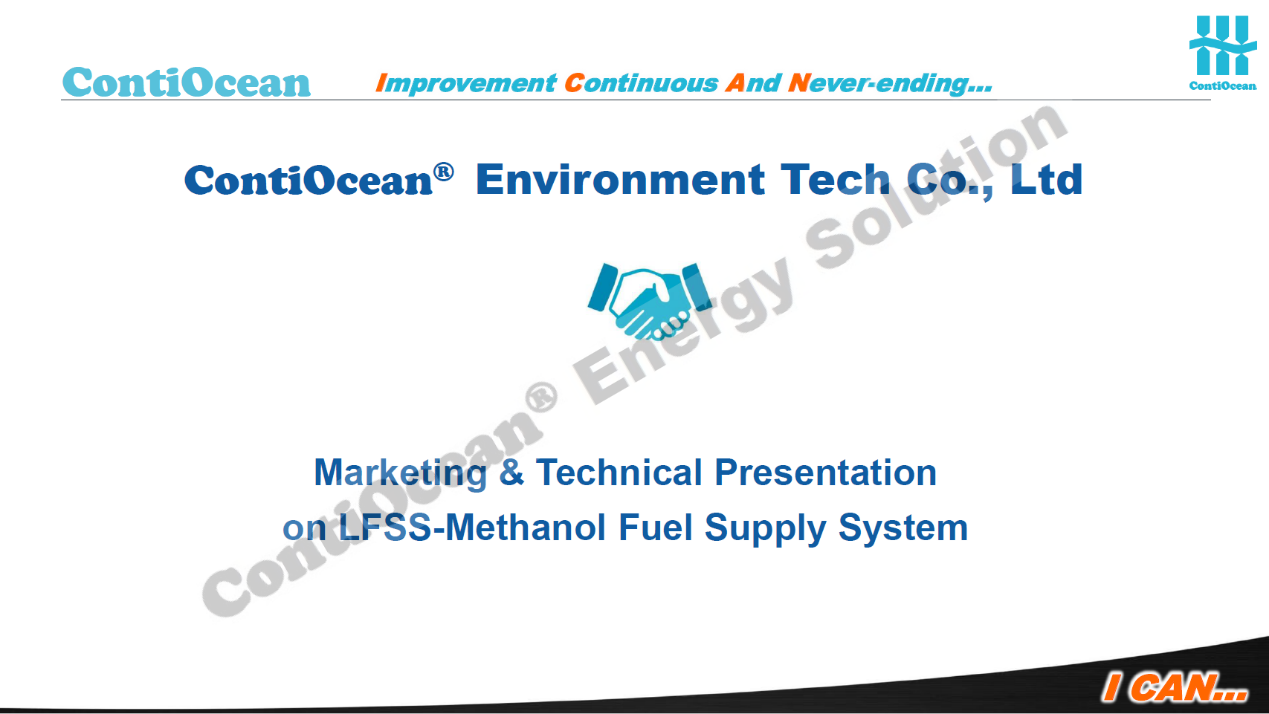 During the forum, ContiOcean Group introduced its development history, products, technology, research & development and technical capabilities, projects, safety, quality management system, etc., and shared the current regulation and policy which IMO and the EU recently proposed to take effect for the environmental protection and the potential impact on the shipping market and the recent hot situation of the shipping market. The forecast and layout of clean marine energy market of ContiOcean and emphatically introduced LFSS—low flashpoint supply system developed by ContiOcean Group.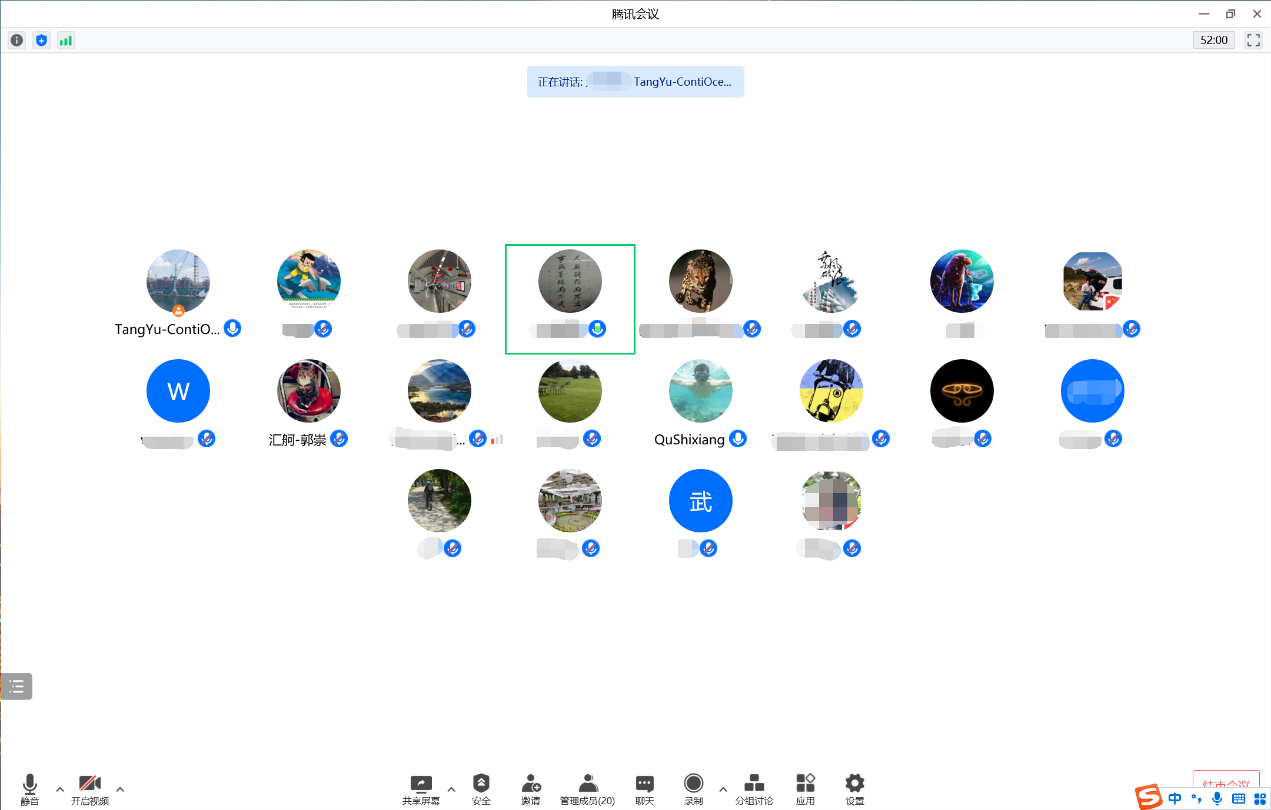 At present, container vessels, bulk carriers and oil tankers are the top three in terms of fuel consumption and greenhouse gas emissions, accounting for more than 80% of all shipping in operation all over the world. The IMO called for a 40% reduction in CO2 emissions by 2030 and a 70% reduction by 2050, based on emissions from shipping in operation in 2008. On greenhouse gases, 50% by 2050; And to use non-fossil fuels to meet emissions reduction targets, in accordance with the Paris Agreement.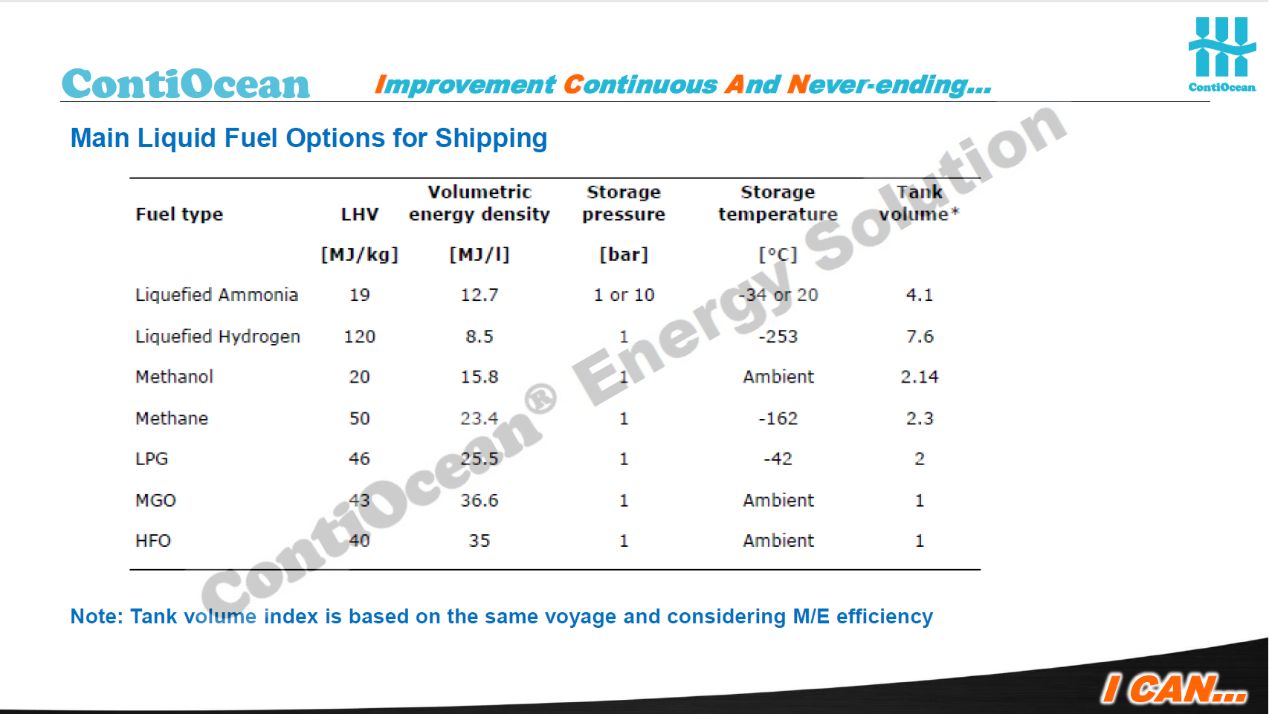 However, the current mainstream and potential Marine energy, such as liquid ammonia, liquid hydrogen, methanol, LNG, LPG, Marine fuel, have different physical and chemical properties, storage and combustion conditions, etc. So, which kind of fuel is the best choice in terms of economy, technology, compliance, development and other dimensions has caused many practitioners to think.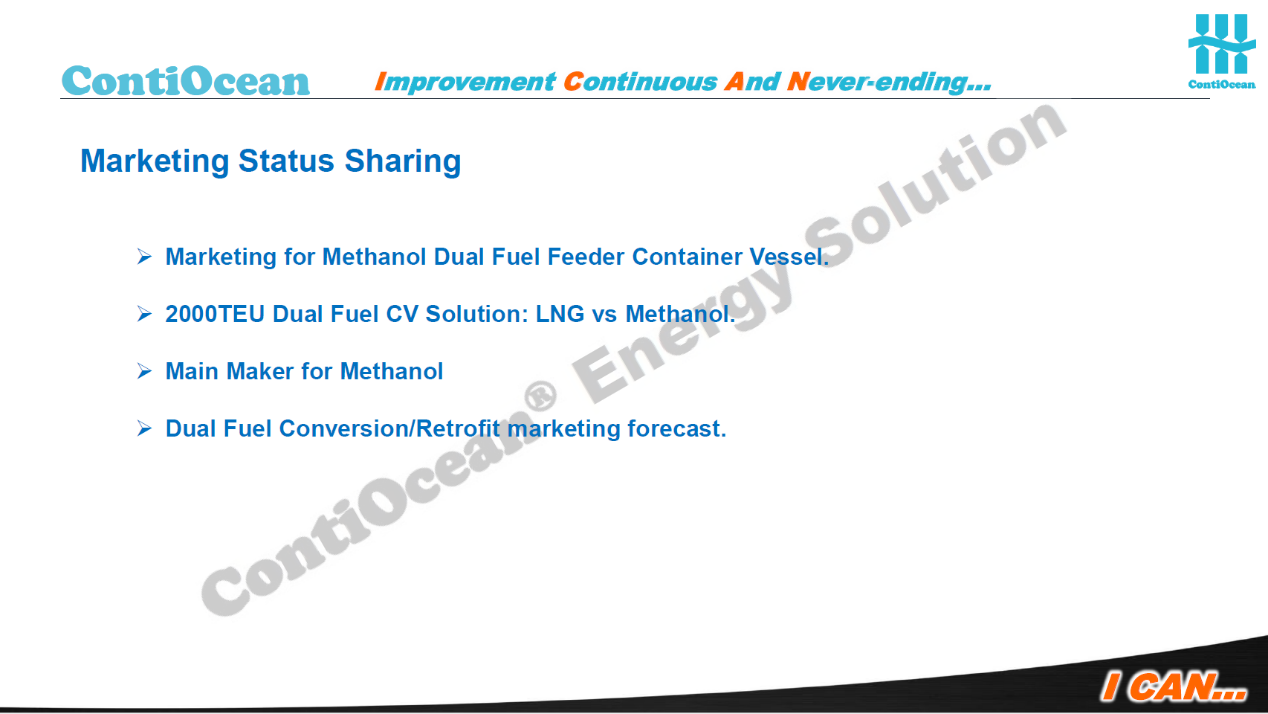 ContiOcean introduced its own developed LFSS low flashpoint supply system in details, analyzed and shared the current market situation of methanol feeder container vessels, the comparison and difference of methanol and LNG dual fuel solutions, the technical difference of main methanol dual fuel system makers in the market, and the prospect of dual fuel conversion/retrofit market. The two parties analyzed and discussed the current hot clean energy projects, and indicated that both parties are willing to have more and deeper cooperation on the following research and designing job marine clean energy system.