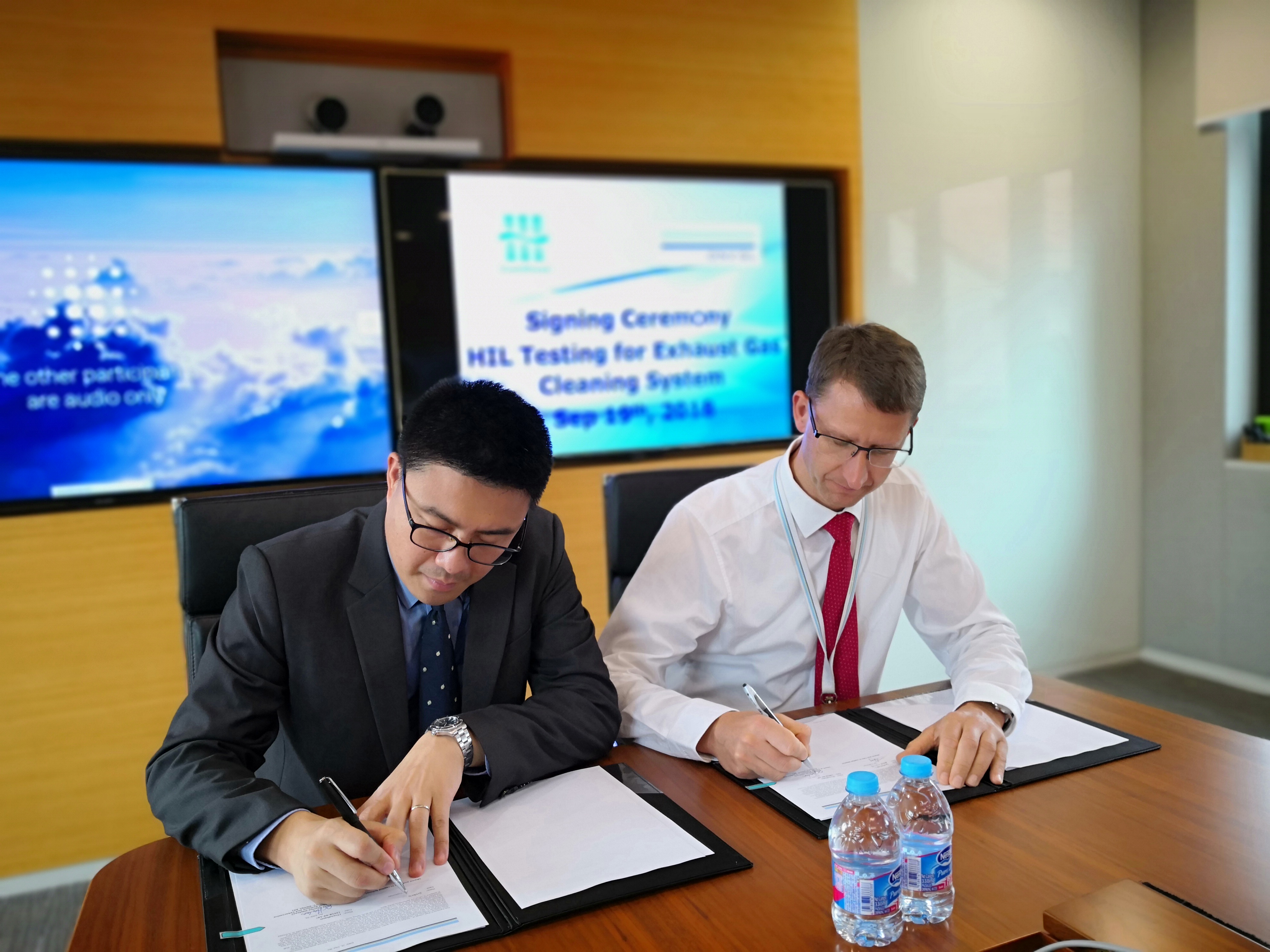 DNV GL maritime consulting department and ContiOcean Shanghai huige signed the cooperation agreement on hardware in-loop (HIL) test of the first Marine waste gas purification system (scrubber) in China at DNV GL Shanghai office on September 19, 2018.

The international maritime organization (IMO) estimates that as many as 70,000 ships could be affected by a global cap of 0.5 percent sulfur emissions from Marine fuels that will become mandatory on January 1, 2020. Emission control zones (ECA) in Europe and the americas have implemented stricter sulphur (SOx) emission limits, and China is building new emission control zones in core port areas and along the coast.

However, Marine heavy fuel oil (HFO) will remain an option beyond 2020. This will remain a viable option for shipowners worried about rising prices and compliant fuel supplies. But in order to comply with regulatory requirements, it is necessary to install an exhaust gas purification technology known as SOx scrubbing tower. Recently, more and more shipping companies are using this as a viable solution and applying it to their fleets.

Marine exhaust gas purification systems represent relatively new technologies, so the functionality and reliability of such systems on board are important for shipping companies to ensure compliance and smooth operation throughout the ship's life cycle. Hardware in - loop (HIL) testing for scrubber control system and its connection to ship system by simulating actual operating conditions in virtual environment in the early FAT phase. The test coverage covers both functional testing and failure testing, which will reduce commissioning time on board and further improve the long-term reliable operation of the scrubbers on board.

"Our objective is to provide safe, reliable and high-quality washing tower products for shipowners who have chosen or will choose ContiOcean. HIL test services accurately meet our requirements by ensuring the automation of our control system and the corresponding control system parameter Settings prior to shipboard installation. This collaboration with DNV GL not only strengthens the confidence of our existing 20 + shipowners to have signed confirmed orders, but also benefits our customers by saving valuable commissioning time on board. "Mr. Chen zhiyuan, technical director of ContiOcean Shanghai hui ge said.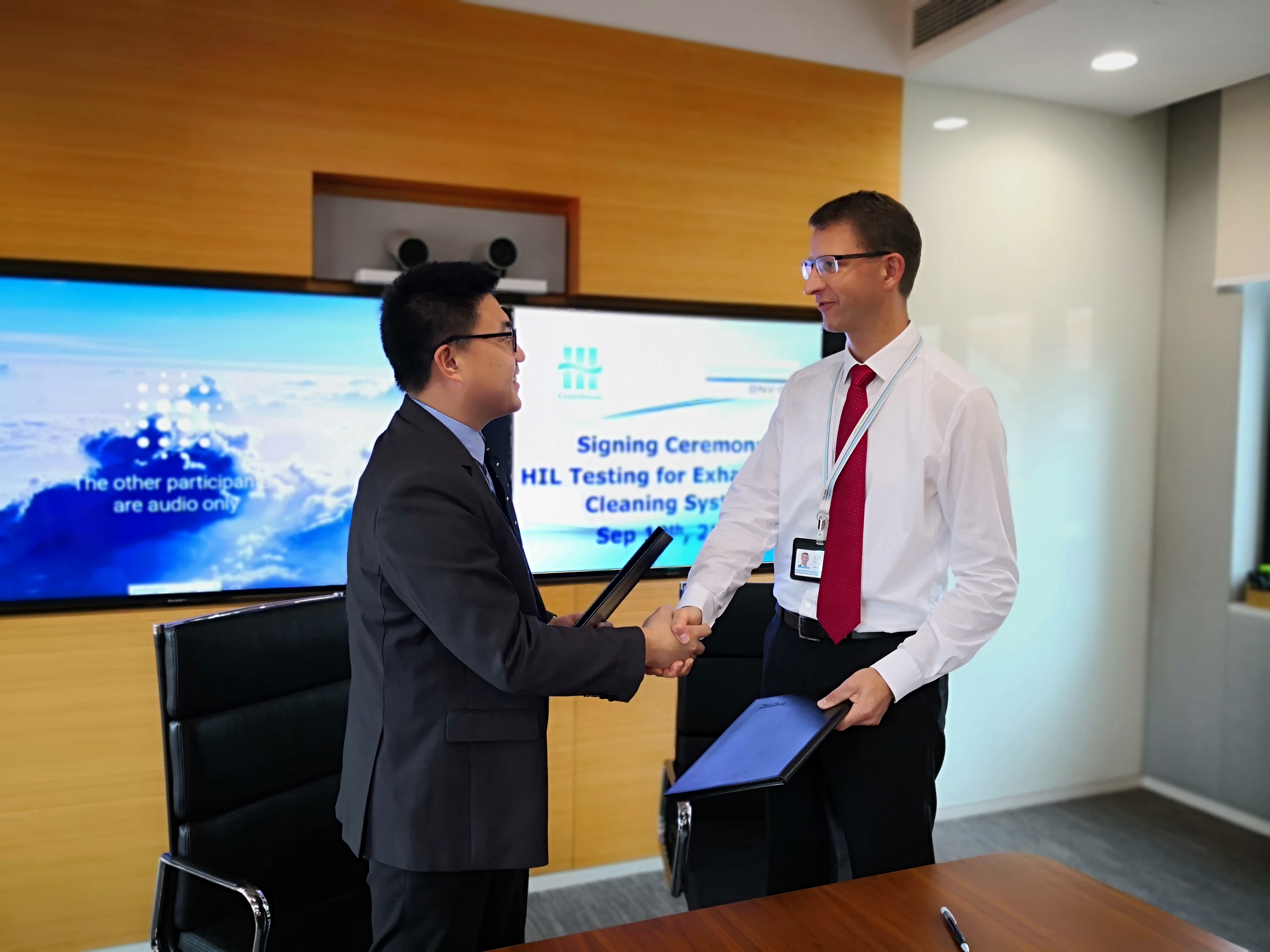 "We are pleased to provide HIL testing services to gaea Shanghai, which is dedicated to providing high quality and reliable scrubbers in the maritime industry. By using simulator-based testing instead of physical testing of the actual system, digital twinning technology can be applied in the real world. With the standard HIL testing effort, we can also provide customized digital training simulators for service engineers and crew members of the wash tower supplier. "Said Mr.Falk Rothe, general manager of DNV GL's greater China technology center.
"Imo regulations aim to limit the discharge of hazardous substances into the air and water during ship operations. To cope with this requirement, many shipowners choose to install washing tower. It is particularly important for them to reduce the risks associated with the installation of scissor on board, as domestic scissor suppliers often face the challenge of proving the functionality of their products integrated into shipboard systems. HIL testing is an excellent way to ensure high quality control systems and benefits all parties. "Said Mr. Chen jianxin, commercial manager of DNV GL certification business.
Cooperation with ContiOcean Shanghai hui ge in HIL test covers a series of ships, and we are looking forward to long-term friendly cooperation in this project and in the future.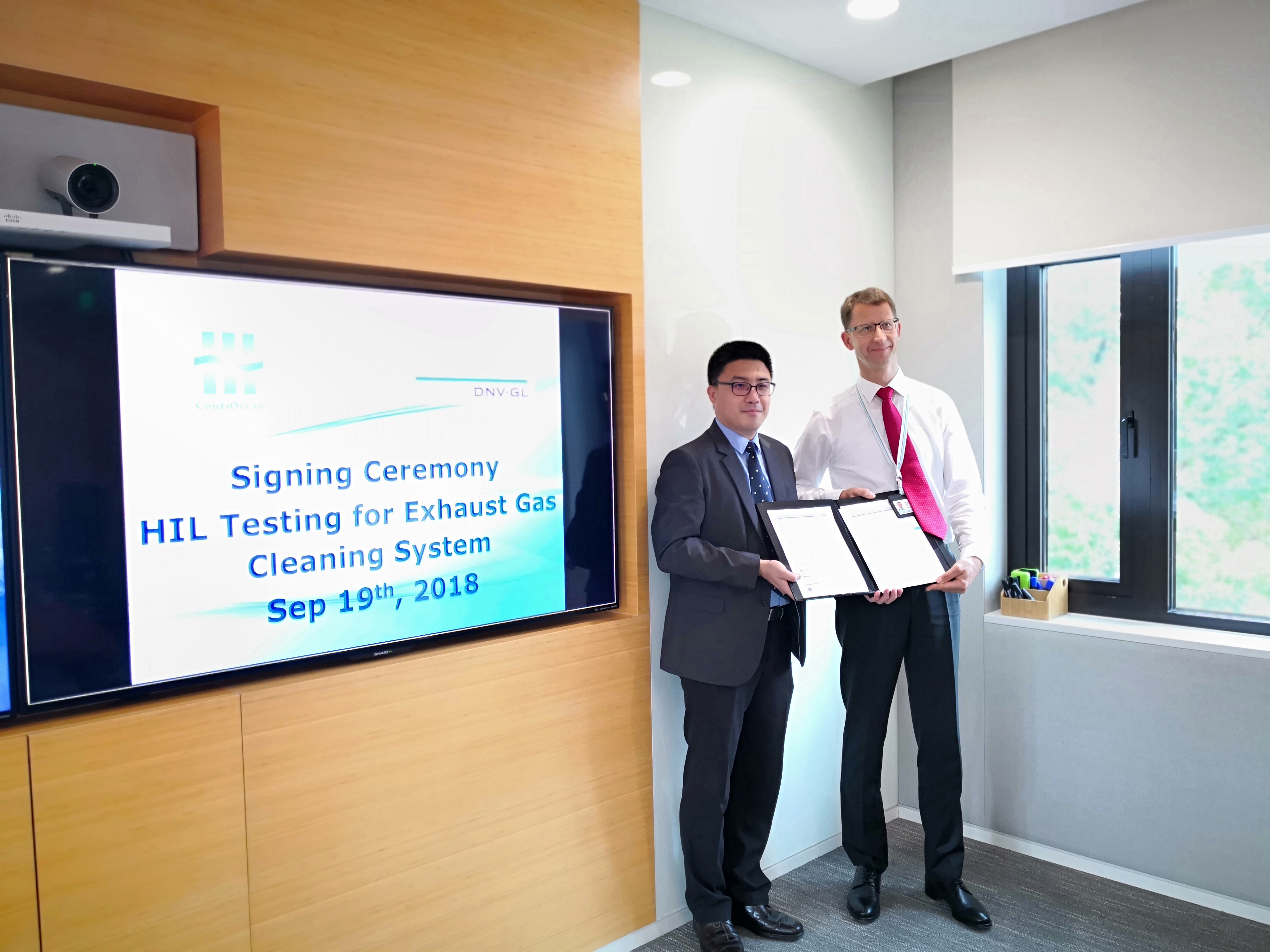 About the HiL (hardware in the loop) test
The use of hardware in-loop (HIL) technology to verify and test the control system software will reduce the problems caused by the software, thus achieving a safer, more reliable automation system and shorter debugging time. So far, we have only tested Scheme B for the scrubber tower, which requires the whole system to be tested on board. However, owners/shipyards will be under great pressure to deliver smoothly and on time during sea trials. That's why they wanted to test the simulation ahead of time. HIL testing will take place during the FAT (factory acceptance test) and the tool can also be used to train crew members. HIL testing can be performed on any control system such as SCR, SCR, LNG dual fuel, energy management system, ballast water treatment system, etc.

Washing tower HIL testing can be performed in a controlled environment by connecting the simulator to the target control system at the vendor's premises. HIL simulators act as virtual control targets for control systems by simulating the necessary actuators, dynamic responses, and various sensors. The HIL simulator will respond in the same way that a real system would respond on a ship. The HIL simulator used for the first test can also be used again to test scrubber system upgrades and troubleshooting during the life of the ship. After the first test, the customer and supplier will agree on the defects that must be corrected to provide a safer and more reliable control system.