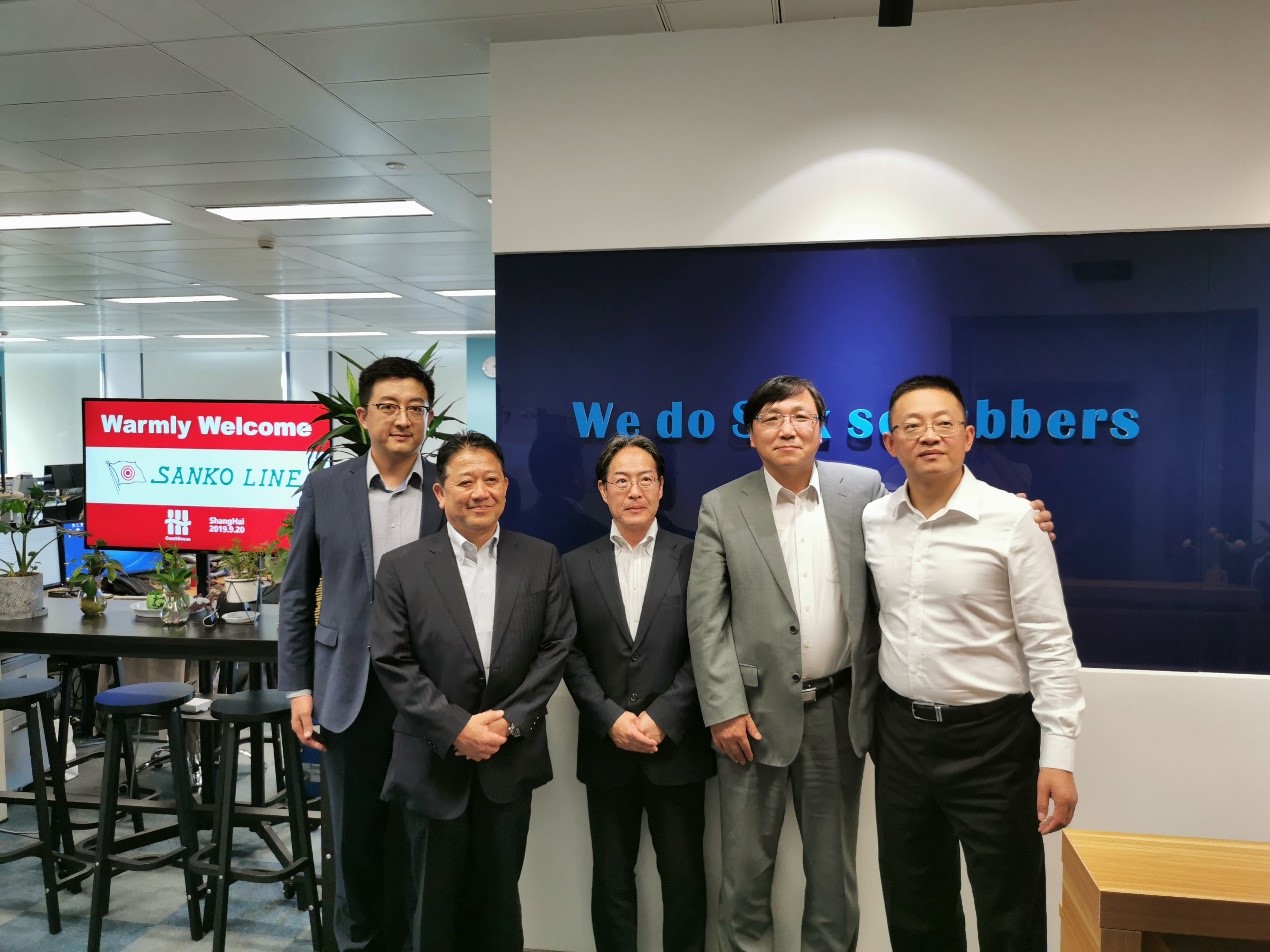 On 20th Sep 2019, Mr. Jinichi Tabata, the CEO & President of Sanko Line, Mr. Takashi Miyano, the executive officer of Sanko Line, and Mr. Zhou Qiang, arrived at Shanghai and visited ContiOcean Group headquarter and production base.
In the morning, Mr. Zhao Mingzhu, the CEO of ContiOcean Group, accompanied Mr. Tabata during the visit to the production base of ContiOcean Group in Shanghai Jinshan. The plant manager introduced the processing technology, production process and quality control to in details to the guests present. President Tabata carefully investigated the manufacturing environment, processing technology and product quality of scrubber tower, and expressed appreciation to the quality of ContiOcean products.
In the afternoon, warmly and friendly exchange was held with Mr. Zhoyang, the President of ContiOcean Group, Mr. Zhao Mingzhu and President Tabata in ContiOcean's meeting room. Both sides expressed satisfaction with current cooperation process and agreed to further deepen the communication and exchanges in technology, product and service to expand a broader market in Japan and even in Southeast Asia as soon as possible.
Moreover, the first EGCS project for SANKO LINE conducted by ContiOcean is currently under the retrofitting and installation process in Dalian Zhongyuan. So far everything has gone smoothly, sea trial and product delivery will be completed by the end of September.